Gather preferences so your gift recipients get exactly what they want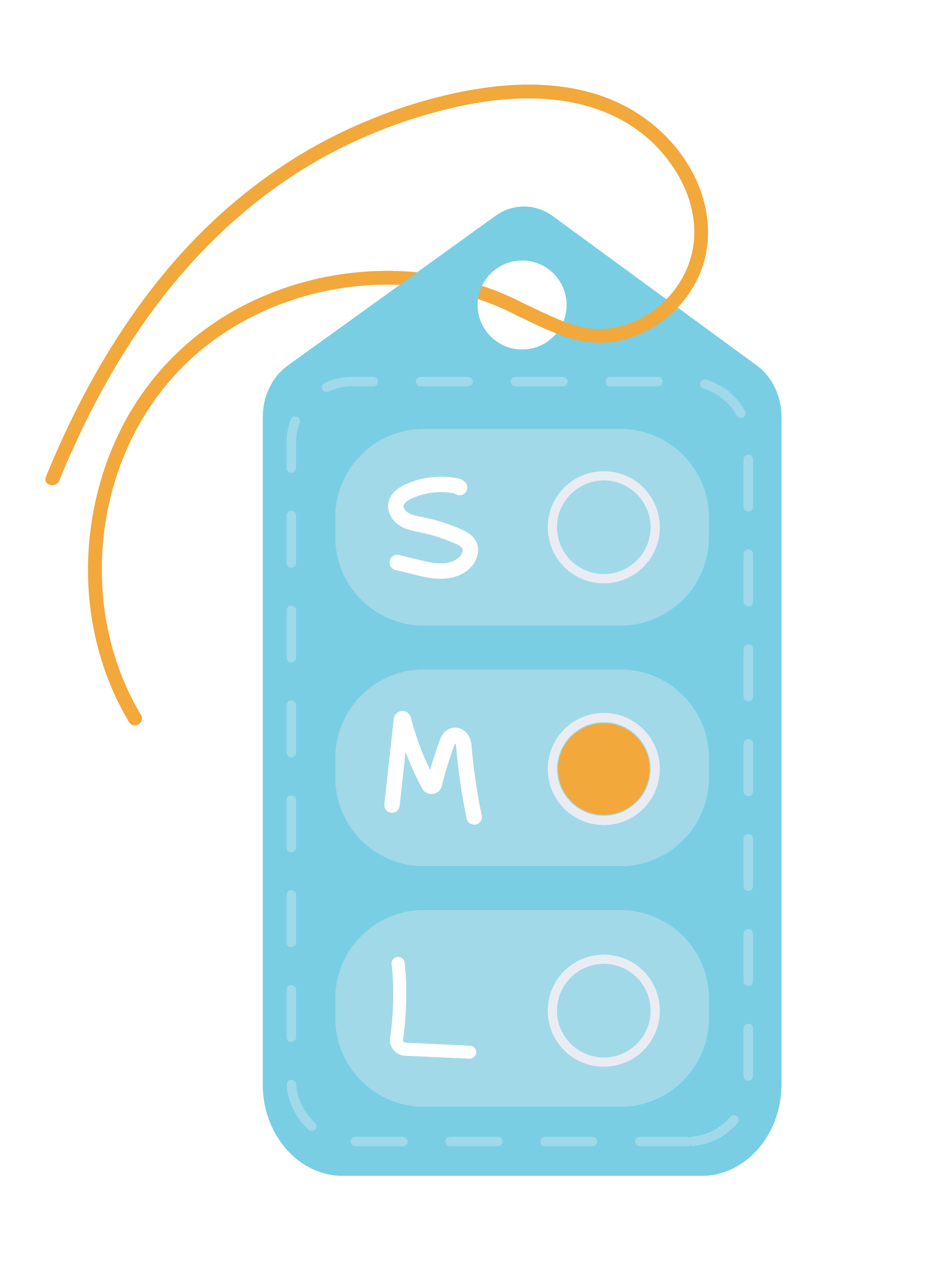 Streamlined Process

No more Google forms or lost emails. We can email your list for you, or provide a special URL for you to send out.

Custom UI

Your logo, your graphics and your message for a custom-branded gifting experience.

Fully Integrated Fulfillment

Using your recipients' preferences, gifts are fulfilled directly from Brilliant.

No Additional Cost

Preferred Gift is included when you send gifts with Brilliant.
Saved Preferences

Save your recipients' preferences and addresses for future occasions

Private Experience

Recipients enjoy privacy when providing details like size and home address

Happier Recipients

It's science: 100% of people prefer getting gifts they want
Here's how it works
Send a physical gift with just an email address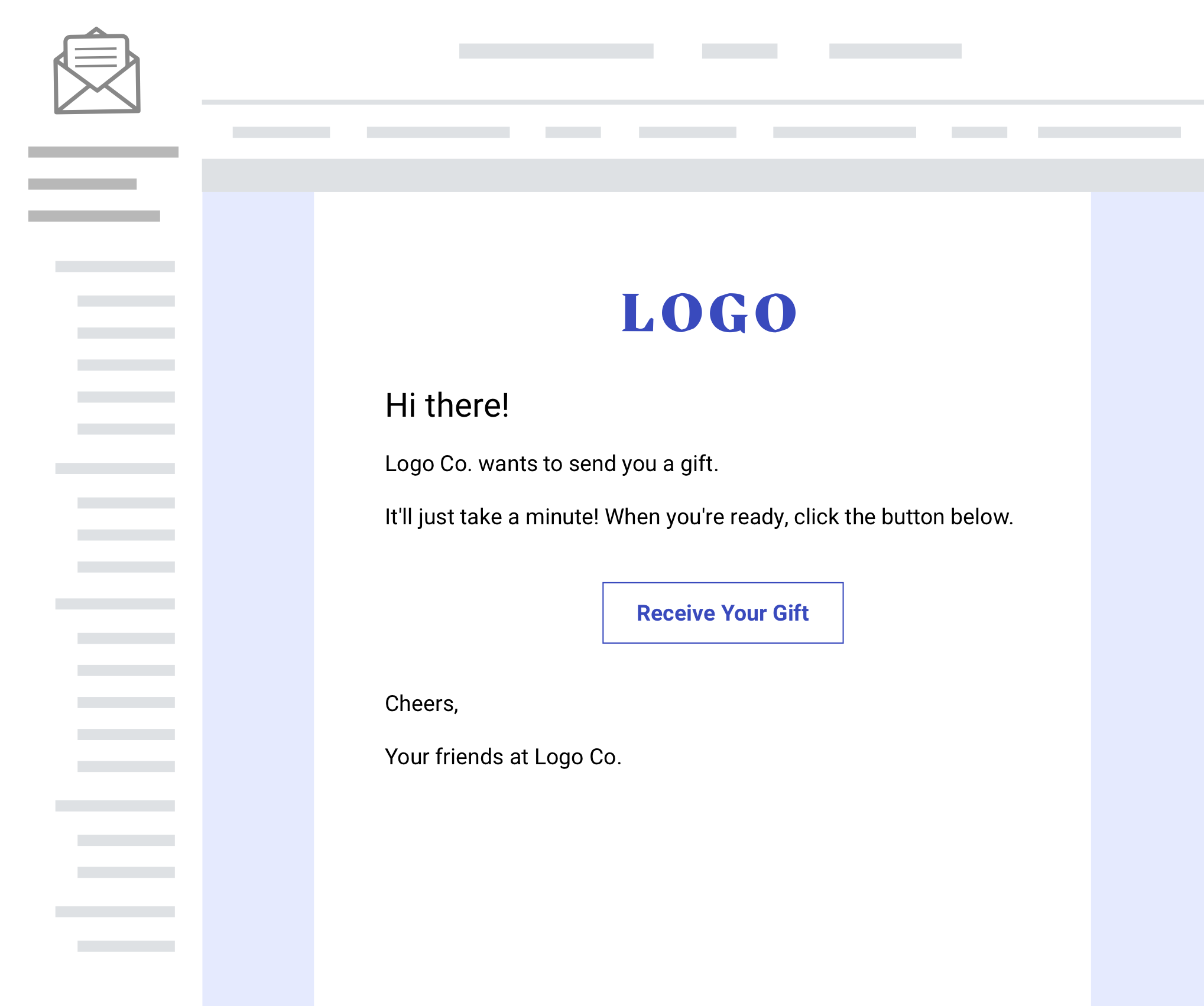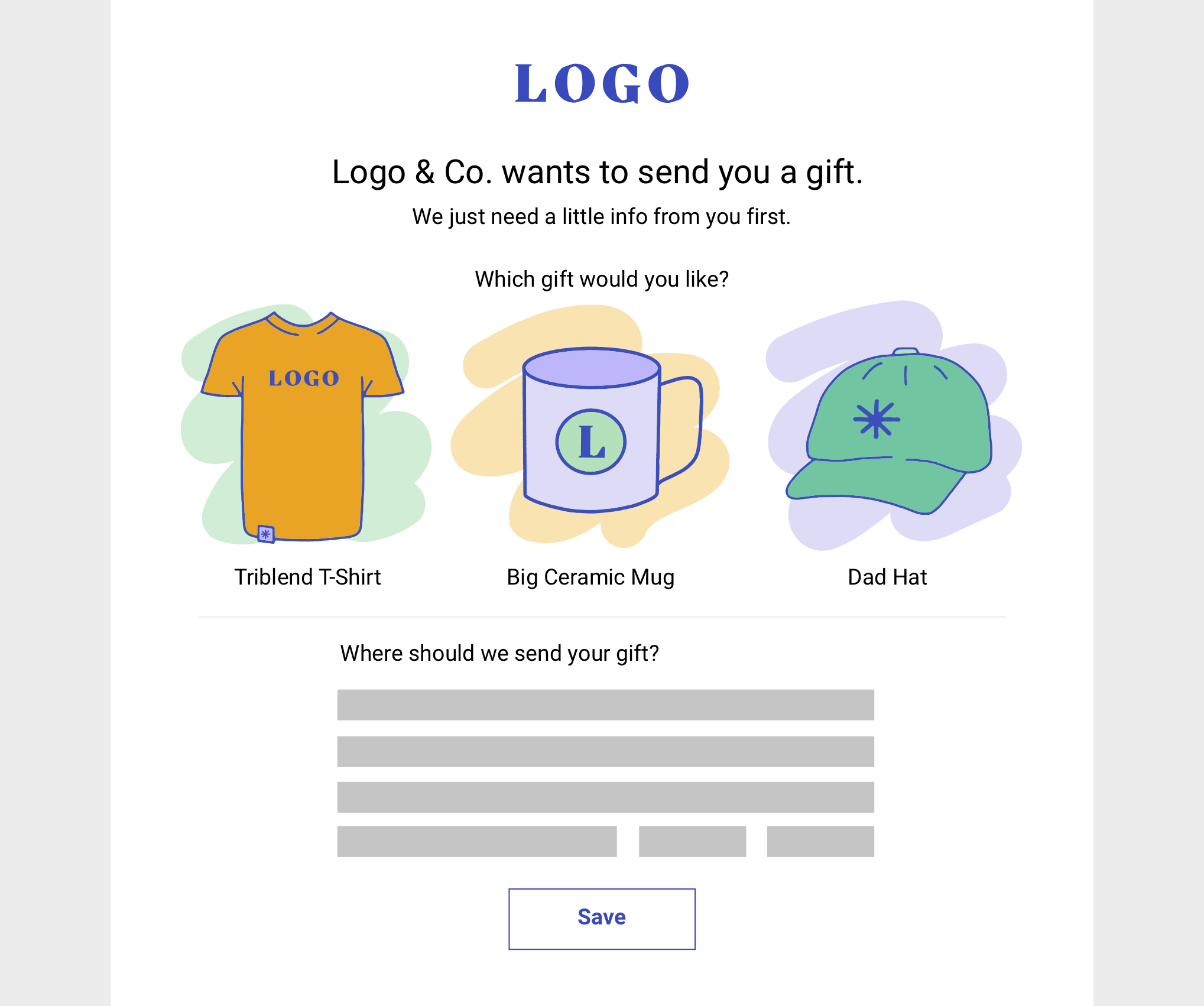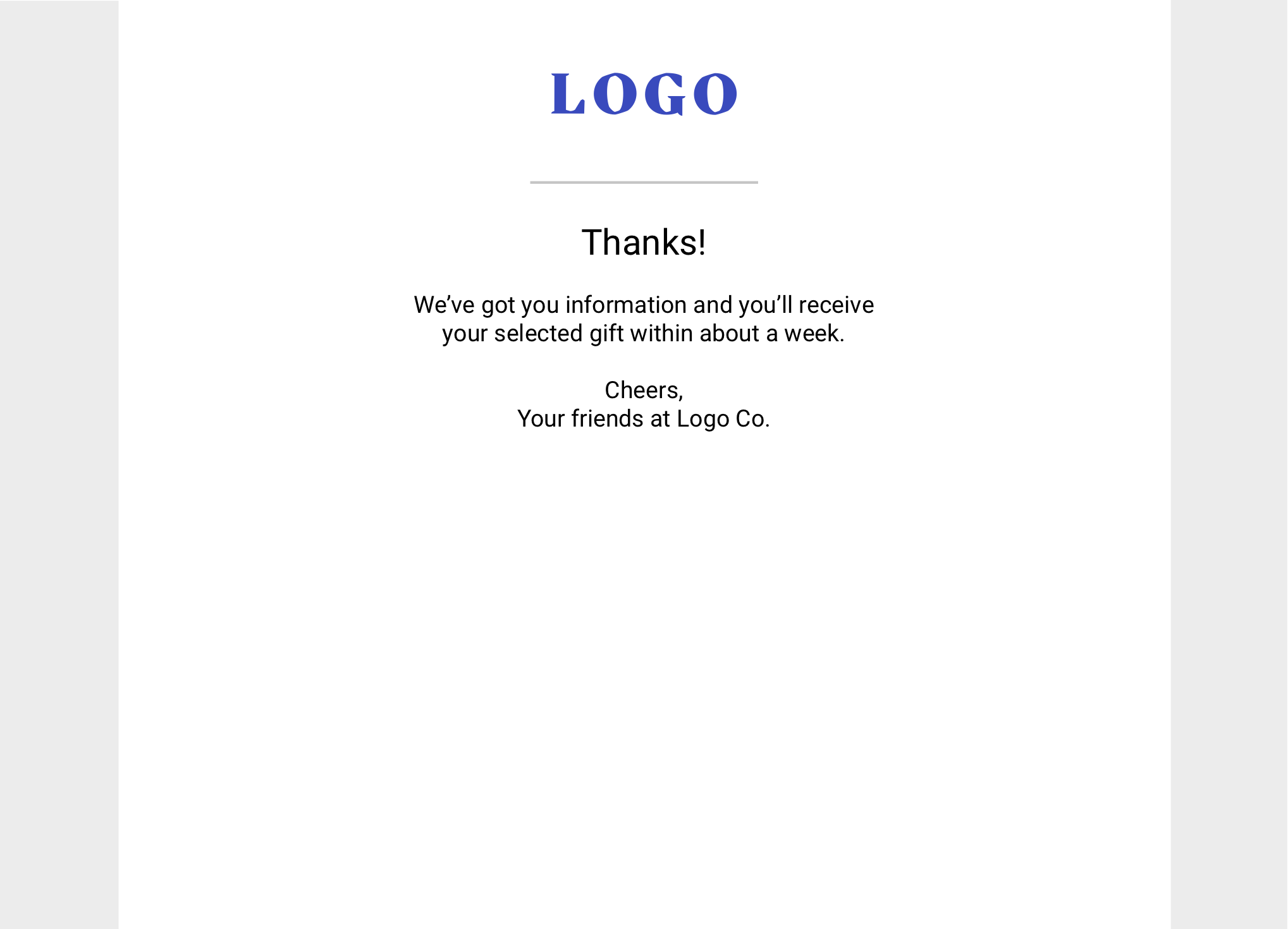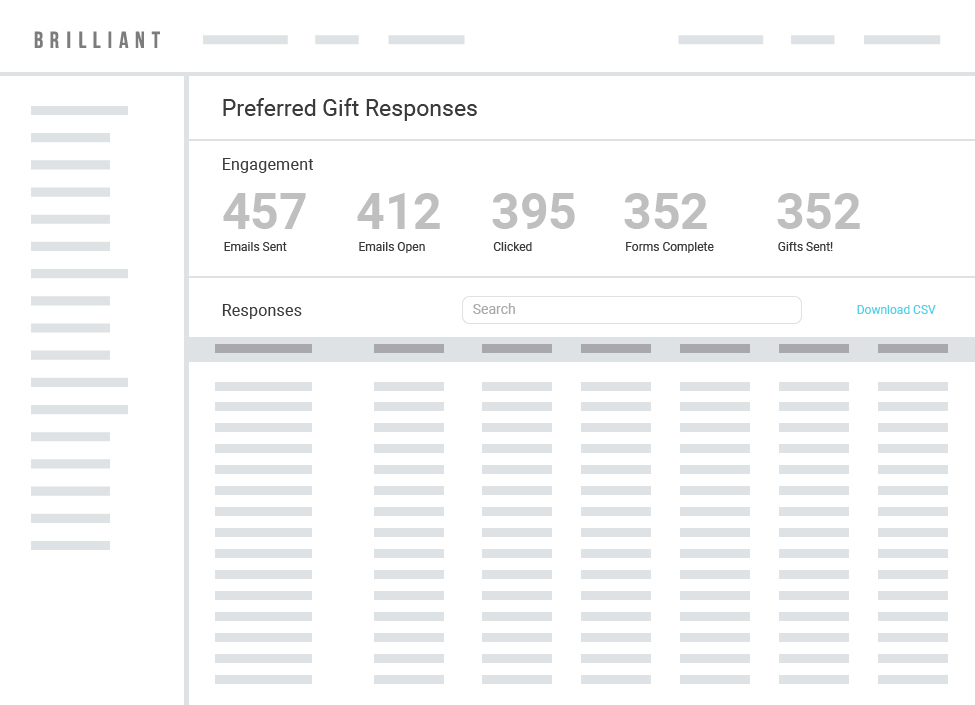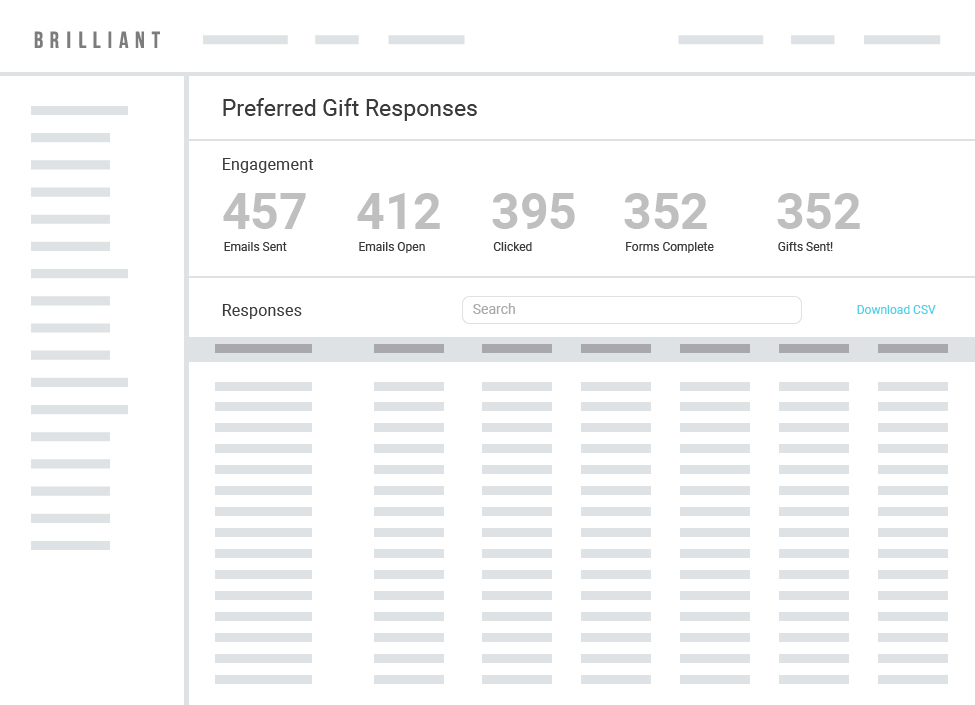 Metrics
Easily track campaign engagement in real time
Realtime Data

Our metrics dashboard makes it easy to track stats like email opens, clicks, and form completions

Individual and Aggregated

Monitor aggregated engagement rates and see individual responses

Compare and Split Test

Compare multiple campaigns to analyze engagement by segment, occasion, gift and more
Frequently Asked Questions
What type of information can you collect with Preferred Gift?

The sky's the limit! Our clients often use Preferred Gift to collect information like the recipient's address, allow the recipient to choose between different gift options, or select specifics like sizes for apparel gifts, color preferences and technology specifics (Android or iPhone for smartphone accessories, for example).

Preferred Gift can also be used to simply cull a recipient list to ensure you only send a gift to recipients who wish to receive one!

How does Brilliant store recipient data? What is your security policy?

Brilliant uses best-in-class security for all data storage, including hosting and SaaS providers that are SOC, ISO and Privacy Shield compliant, end-to-end encryption (at rest and in transit), and industry-standard employee, contractor and information security policies. Please email tech@brilliantmade.com for a copy of our full Security Policy and Practices document.

What parts of the Preferred Gift experience can be customized?

Pretty much everything! We can customize the look, feel and copy of the invitation email, the URLs, the preference collection page and the thank you page.

We can set up your Preferred Gift form so that only invited respondents have access, or so that anyone with the URL can provide preferences.

Does Brilliant email my recipients for me? Can I email them myself?

We are happy to email your recipients for you. This will allow you to track open rates in our metrics dashboard. All you need to provide is a list of email addresses.

Alternatively, some of our clients choose to send an email themselves or circulate the URL another way (e.g., on social media).

Are there ways to make Preferred Gift more interactive?

Yes, there are a few!

You can require respondents to watch a video before they are able to provide their gift preferences. This can be helpful if you want to share a brief demo, sales video or other message with your respondents.

You can also require respondents to calendar a meeting or provide feedback as a part of the Preferred Gift process.

I have more questions about Preferred Gift, or an idea for how to use it.

Great! Feel free to Start a Project to get started, or reach out to us at hello@brilliantmade.com.

We love working with clients to customize Preferred Gift to fit your needs.
Feel free to also peruse our Help Center for other common questions
Want to use Preferred Gift for your next gift send?
Connect Now